Electric bus battery: modular, reliable technology for zero-emission transport
The urban transport sector is increasingly turning to sustainable, environmentally-friendly solutions. One of the key technologies in this transition is the electric bus battery. Thanks to its ability to store and supply clean energy, this innovation is revolutionising urban mobility.
Let's explore in detail the technological advances, performance and environmental benefits of electric bus batteries. Find out how they are helping to reduce carbon emissions, improve air quality and transform the urban transport landscape.









An ecological solution for efficient transport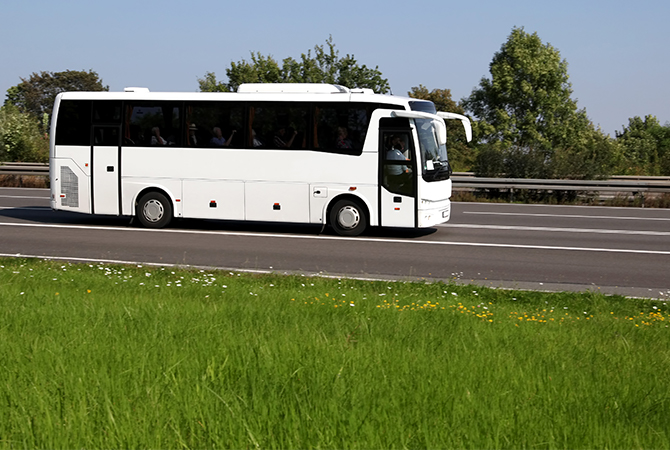 As a pioneer and expert in electromobility, Forsee Power can help you deploy sustainable solutions. So you can make your actions part of today's energy transition.
Did you know that a bus with an electric battery emits six times less carbon dioxide than a diesel bus? This is one of the reasons why public transport vehicles with internal combustion engines are irrelevant to the challenges of global warming over the lifetime of the vehicle.
On the contrary, lithium-ion battery-powered electric buses can be easily integrated into projects by bus manufacturers or local authorities aimed at reducing CO2 emissions. That's why many local authorities are taking the plunge through various initiatives. Some, for example, are using electric retrofits, which involve replacing a combustion engine with an innovative electric motor.
There are various types of electric bus on the market to meet this need:
100% electric buses: these run solely on electrical energy stored in lithium-ion batteries.
Hybrid thermal buses: a conventional combustion engine is coupled to an electric motor.
Hydrogen hybrid buses: energy is produced on demand using a fuel cell and a combination of hydrogen and oxygen.

Deploying a fleet of green vehicles is all the more essential as, from 2025, all bus and coach acquisitions in France will have to meet low-emission requirements. Indeed, one of the objectives of the Energy Transition Law for Green Growth of 17 August 2015 is to develop environmentally-friendly transport to improve air quality and protect people's health. For this reason, the time is right to respond to the energy challenge with Forsee Power batteries.
Reduced costs for local authorities and improved comfort for passengers
For local authorities, electric vehicles make life more pleasant for local residents and users. An electric truck or bus produces no noise or odour pollution, and significantly reduces urban pollution because it emits no CO2.
What's more, deploying and maintaining a fleet of electric buses is less expensive than maintaining a fleet of diesel vehicles. Although initial investment is necessary, the operating cost of an electric solution is lower over the entire life of the vehicle.
Electric vehicles are less prone to breakdowns because their internal mechanics are more optimised: the absence of combustion engines or certain fluids significantly minimises vehicle maintenance operations.
What's more, 100% electric buses can be recharged easily and cheaply on the electricity grid. Your transport system is also more resilient, because it is less dependent on fossil fuels and energy crises.
Choose the electric bus battery that's right for you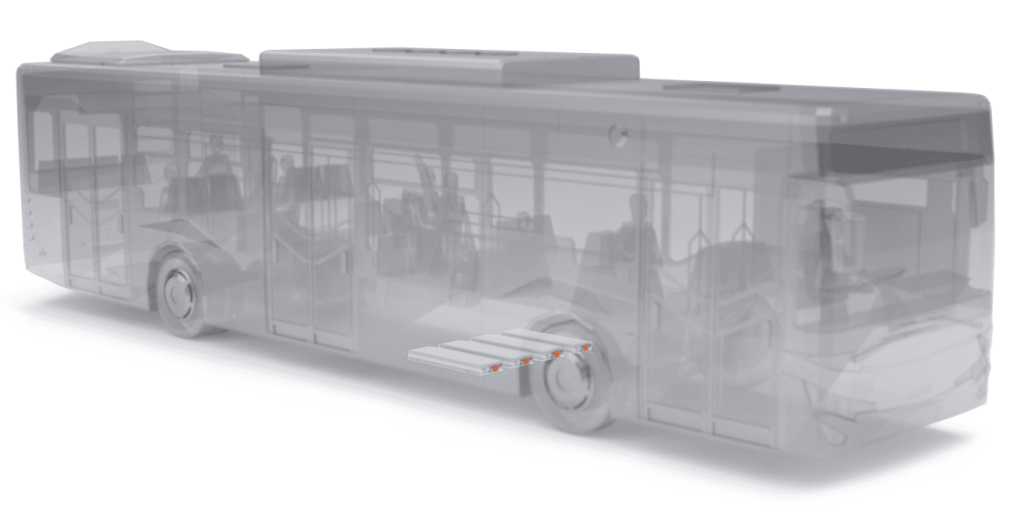 Whether you're looking to purchase electric batteries for a 12-metre bus or a hydrogen-powered truck, our extensive range of batteries ensures you'll find the ideal solution. Forsee Power offers you the opportunity to integrate high power, high energy or energy and power batteries to help you deploy your fleet of public transport vehicles as quickly as possible.
Thanks to our versatility and professionalism, we will be working with bus manufacturers in the Île-de-France region as part of the Bus2025 project. This involves converting 100% of bus centres to electric and NGV power by 2025. So you're in safe hands.
Whatever your clean vehicle project, Forsee Power can offer you the right type of electric battery:
Our professionals will help you choose your electric bus battery
Our batteries fit perfectly into trucks, minibuses, buses and coaches.
Whether you're a vehicle manufacturer or a local authority manager, you'll be able to put electric buses or hybrid ones (thermal and hydrogen) into service in the best possible way.
To help you find the best compromise between power and range, our experts will advise you and help you choose the most appropriate solution for your specific needs.
The charging mode, for example, can take the form of trickle charging, fast charging or ultra-fast charging. As for integration, it can be carried out in various places such as the roof, the rear of the vehicle or under the floor.
We offer a complete range of services, from defining your needs and installing the batteries in your vehicles to preventive or corrective maintenance. At every stage, Forsee Power is at your side to help you make the transition to sustainable electromobility.
For more personalised assistance with your project, contact us directly.