The boom in high-energy batteries for electric vehicles
Heavy electric vehicles, such as trucks, buses and construction machinery, have become an essential technology for meeting the specific needs of electromobility,
With this in mind, Forsee Power's ZEN range of batteries stands out for heavy transport. These batteries feature the best ultra-high-energy NMC or LFP cells on the market, guaranteeing exceptional performance for heavy vehicles, whether all-electric, diesel hybrid or hydrogen hybrid. Thanks to these batteries, a day's operation in complete autonomy becomes possible.
Forsee Power's ZEN energy battery offers high energy density, providing heavy vehicles with sufficient range to meet their specific needs. Whether you're travelling long distances or performing power-hungry tasks, these batteries deliver optimum power.
What's more, the ZEN range is designed to withstand the rigorous working conditions and intensive use of heavy vehicles. They are capable of delivering sustained power, which is essential for trucks with uphill loads or construction machinery subject to demanding tasks. The durability and reliability of these batteries ensure optimum performance in the most demanding environments.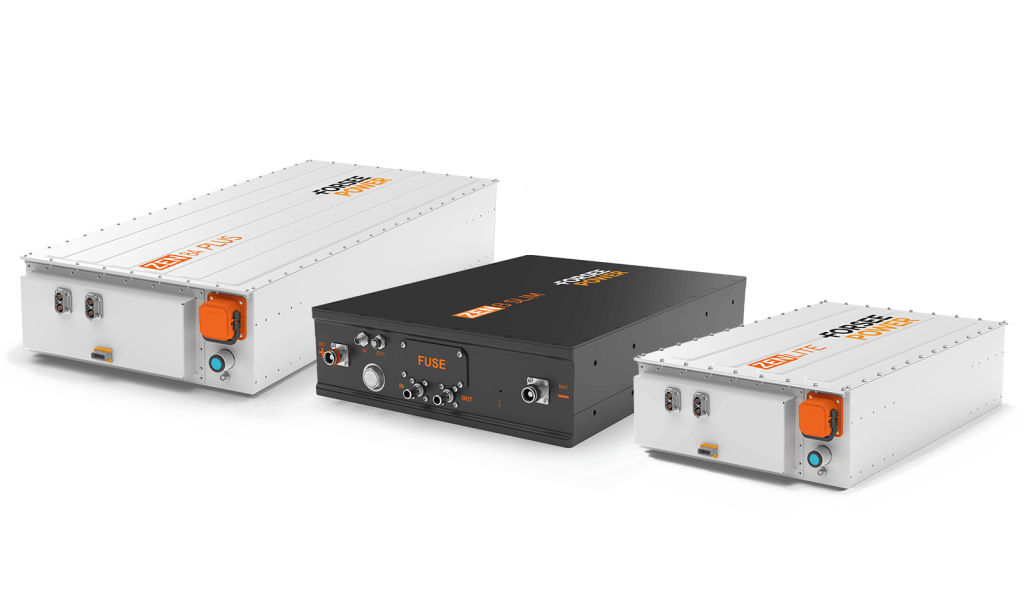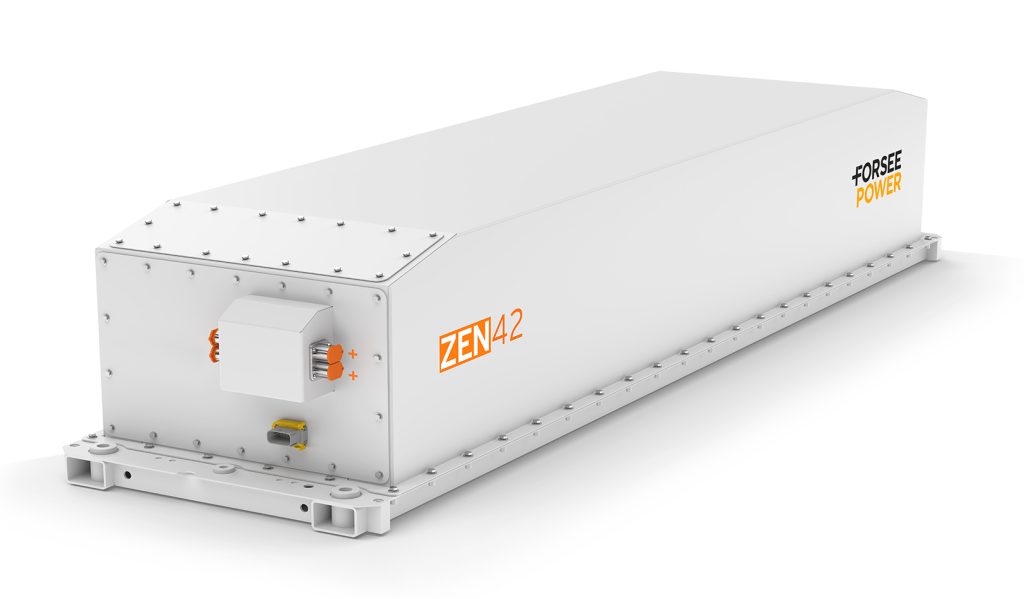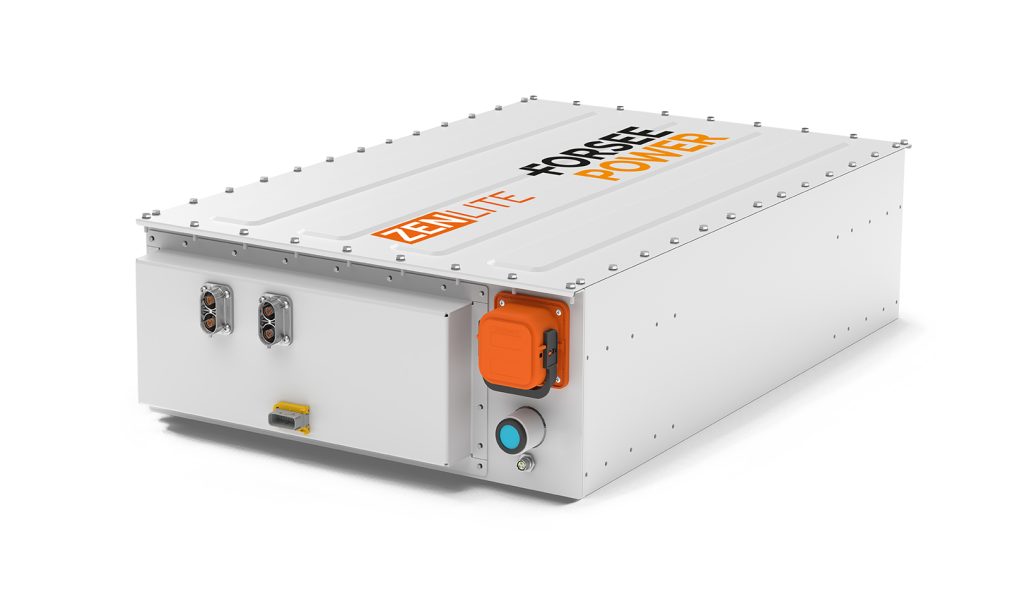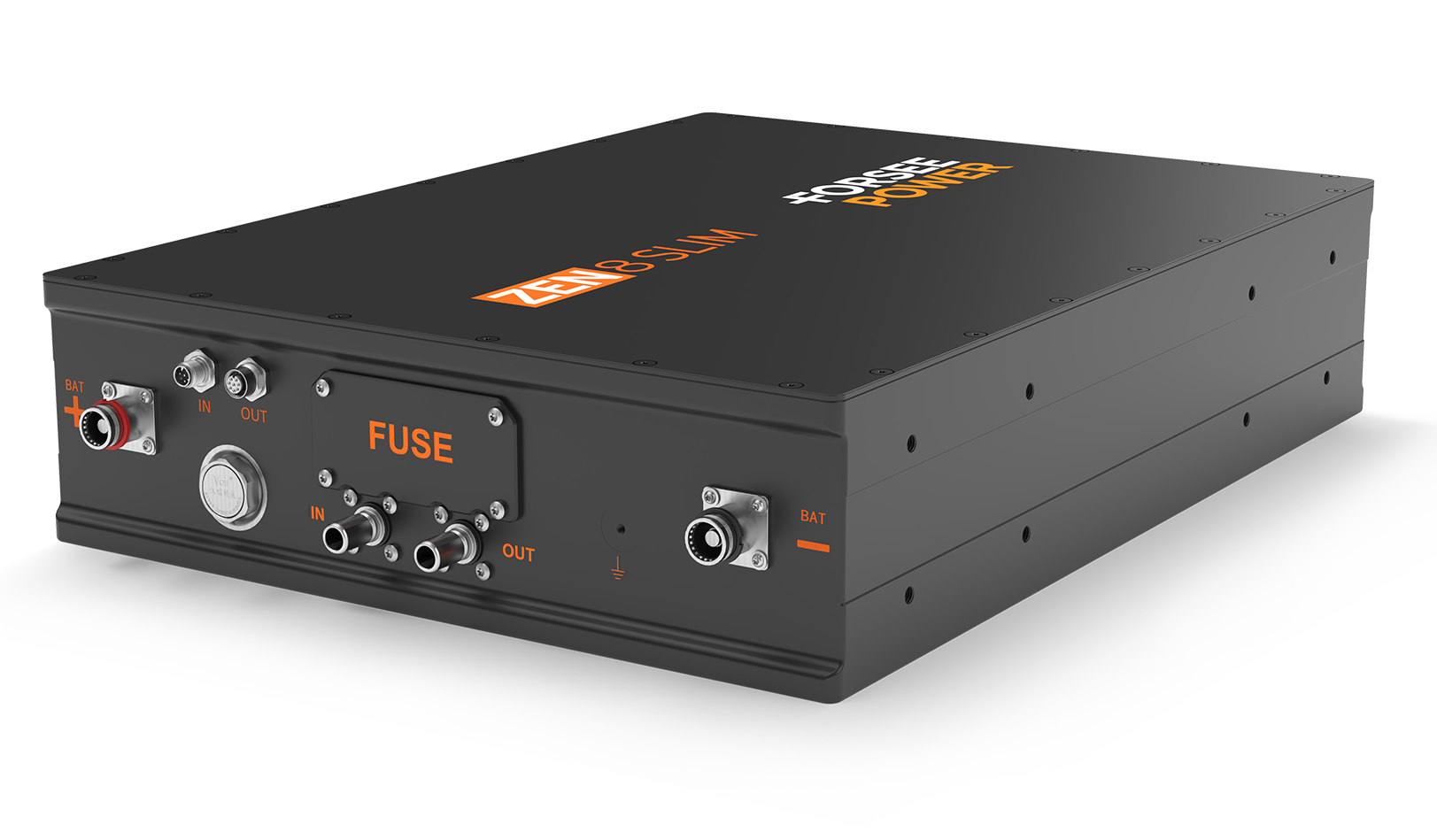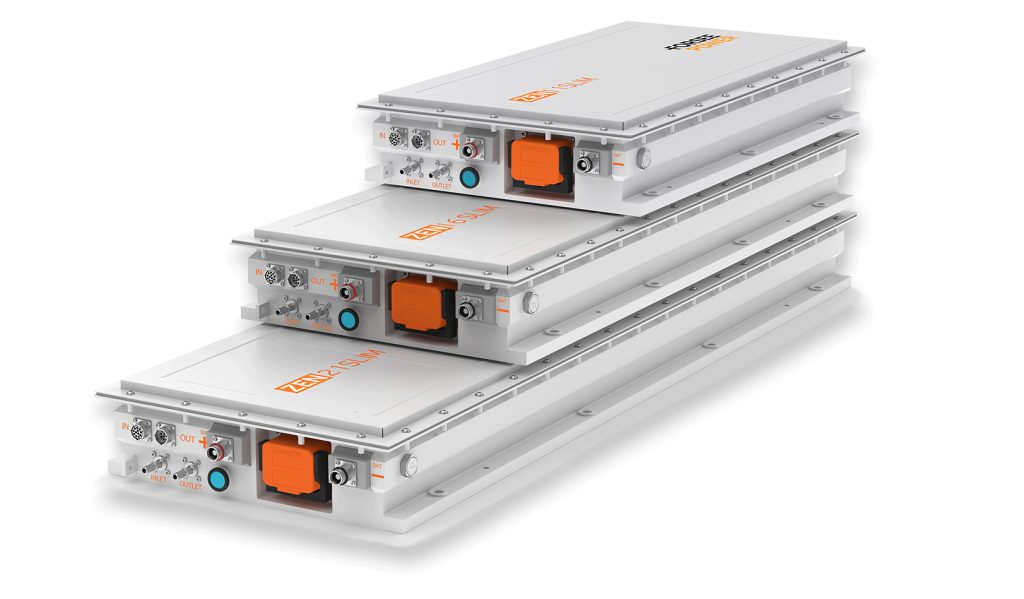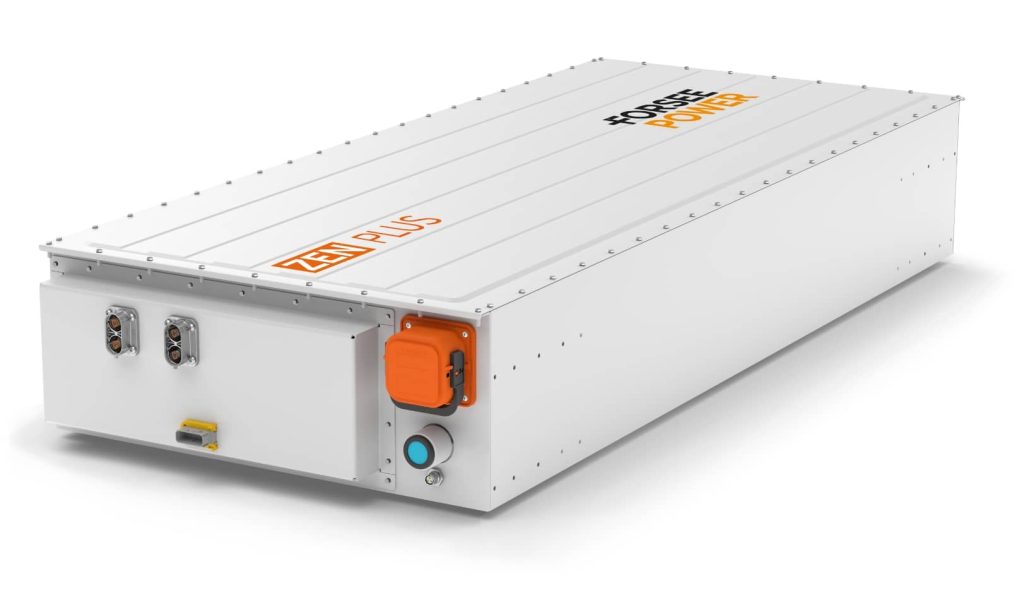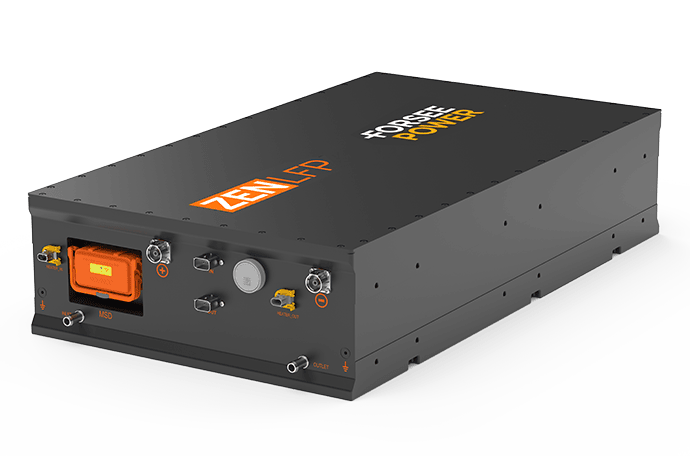 High energy density for heavy vehicle batteries
Optimum durability for intensive use
High energy density batteries play a crucial role in powering heavy electric vehicles. Thanks to their high storage capacity, these batteries enable these vehicles to benefit from extended range, which is essential for long journeys and power-hungry applications.
Whether for delivery trucks or public transport buses, these batteries offer exceptional power that rivals that of traditional internal combustion engines.
Continuous advances in lithium-ion battery technology have increased their energy density, helping to push back the performance limits of heavy-duty electric vehicles.
Heavy vehicles are often subjected to rigorous working conditions and intensive use. High energy density batteries are designed to meet these requirements. Their relatively long life makes them economically viable for long-term use in heavy vehicles.
What's more, these batteries are capable of delivering sustained power, which is crucial for vehicles that require high instantaneous power, such as uphill loaded trucks or construction machinery in demanding tasks.
Their reliability and robustness make them an ideal choice for transport and logistics operations.
High-energy batteries: a positive impact on the environment and reducing emissions
One of the most significant benefits of high energy density batteries in heavy-duty electric vehicles is their contribution to reducing carbon emissions and preserving the environment. Heavy-duty vehicles are responsible for a significant proportion of greenhouse gas emissions, and the transition to cleaner options is essential in the fight against climate change.
High energy density batteries make it possible to replace internal combustion engines with electric motors, thereby reducing pollutant emissions. They also pave the way for the use of renewable energies to recharge these batteries, further enhancing their positive impact on the environment.

Wrightbus integrates Forsee Power's ZEN SLIM batteries
Forsee Power is supplying Wrightbus with the new ZEN SLIM batteries, whose extra-flat format makes them easy to integrate into the chassis of vehicles (standard or double-decker buses).
Each bus is equipped with three battery systems with a capacity of up to 340 kWh, and an extension with a fourth system will also be possible, offering an exceptional capacity of 432 kWh and a range of more than 350 kilometres.

Heuliez Bus integrates ZEN technologies for RATP
Forsee Power is equipping more than 260 buses from the French manufacturer Heuliez Bus with ZEN 35 battery systems as part of the RATP's largest European tender for electric buses.
In July 2021, together with our partner IVECO, we won the largest lot in the tender launched by the RATP as part of its Bus2025 plan. Forsee Power is equipping 180 standard GX 337 ELEC buses from HEULIEZ with the ZEN 42, a high-energy battery system that provides 20% more energy density than the ZEN 35, in the same format.
This call for tenders, financed by Île-de-France Mobilités, is part of the implementation of the Bus2025 plan to make the bus fleet in Paris and the surrounding region more environmentally friendly.

CaetanoBus e.City Gold operates with ZEN 35 technology
Since 2020, the ZEN 35 battery pack has been on the road in London, equipping 34 buses for the Portuguese manufacturer CaetanoBus.
Forsee Power's R&D teams have built 350 kWh of energy into the roof of the e.City Gold vehicles, giving them a range of 230 km without recharging. The bus is capable of fully recharging the high-energy ZEN 35 batteries overnight at the depot.

The ZEN 8 SLIM battery powers Iseki lawn tractors
Iseki, Japan's leading manufacturer of agricultural machinery, has chosen to equip its first model of electric tractor mower with our ZEN 8 SLIM high-energy battery module.
Each Iseki ride-on mower will incorporate a ZEN 8 SLIM battery, positioned vertically and located in the engine block at the front of the vehicle. The battery pack packs 8 kWh, enabling landscapers to enjoy low vibration and low noise levels with performance equivalent to that of a diesel engine.