Batteries to meet all the power and energy challenges of light electric vehicles
Forsee Power develops portable and on-board lithium-ion batteries for light electric vehicles (utility and urban) with 2 to 4 wheels. Over the last few years, we have become a world leader in the scooter, rickshaw, commercial vehicle, light commercial vehicle and electric go-kart segments.
From shared fleets to private fleets or individual use, we guarantee our customers autonomous and connected experiences.



Forsee Power has the right solution for all light electric vehicles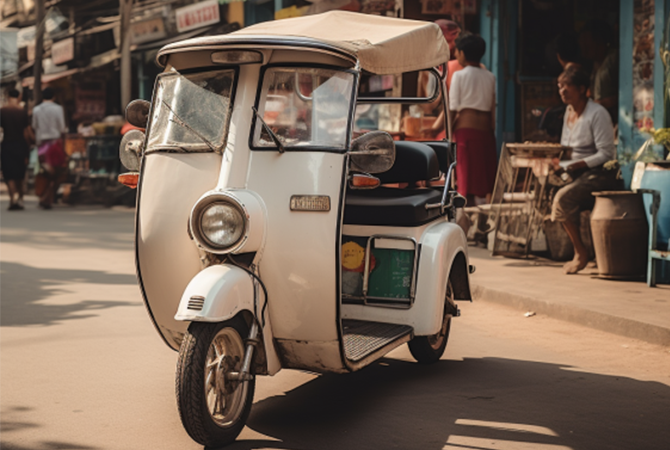 The expertise of our company, which specialises in battery systems, enables us to design a relevant solution for each of our customers. Our batteries can be 100% electric or hybrid with an agile charging mode. Depending on your needs, we can offer you charging on the vehicle, because the battery is integrated into it, or on the battery, because it is portable and can therefore be removed from the vehicle, due to its low weight and compactness.
As a result, many types of vehicle can benefit from our expertise in terms of batteries for urban vehicles:
Electric 2-wheel vehicles (scooters, electric motorbikes);
3-wheel electric vehicles (rickshaws);
4-wheel electric vehicles (light commercial vehicles, go-karts, golf carts, forklift trucks, light commercial vehicles for maintenance, light trucks).
Whatever your requirements, our standardised or customised light vehicle battery solutions are ideal for reducing your carbon footprint.
Lithium batteries for light electric vehicles
Forsee Power quickly understood the potential of light electric vehicles. That's why our R&D teams have developed a complete range of lithium-ion batteries for these vehicles.
Individual urban vehicles can benefit from GO 1.6 Energy battery packs.
Ideal for urban mobility applications equivalent to 50cc scooters, this portable battery guarantees autonomy and rapid battery change. For more power and to reach speeds of over 50 km/h, the GO 1.6 Power model is required.
For light 3- and 4-wheel vehicles, we offer the GO 8 and GO 10 pack with a puncture-, drop- and water-resistant aluminium outer casing. This product offers high autonomy and a lifespan of 4,000 cycles. It's the perfect choice for equipping a fleet of private or shared vehicles quickly and efficiently.
Reduce your carbon footprint with the electric motor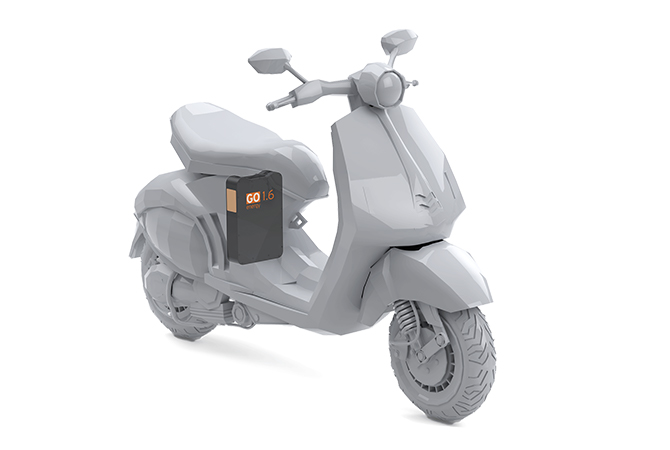 Opting for an electric scooter or other light electric vehicle is a very sensible decision in the fight against global warming. This type of vehicle is perfectly optimised in terms of energy consumption. While a combustion scooter requires an average of 5 litres of fossil fuel to travel 100 km, an electric scooter costs just 0.60 euros to cover the same distance.
This low cost is due to the low energy consumption of such a vehicle. Innovative and optimised, electric motors require very little energy to operate electric scooters. What's more, their efficiency significantly reduces the number of breakdowns.
That's why the electric scooter, like the electric motorbike, is an ideal means of transport for urban environments. With its short charging time and great agility, this type of light vehicle is always ready for use. For individual users or companies looking to deploy large fleets, electric scooters are undoubtedly an ideal choice. All the major brands are starting to produce components for electric scooters.
For more personalised assistance with your project, contact us directly.