1 format for 650 V and 800 V vehicles
available from 74 kWh to 84 kWh
of gravimetric energy density for a full day's operation without intermediate recharging
ZEN PLUS consists of 5 new batteries ranging from 74 kWh to 84 kWh, all in a single format. Modular, ZEN PLUS on-board batteries are a reliable source of energy that's always available for electrifying heavy-duty vehicles.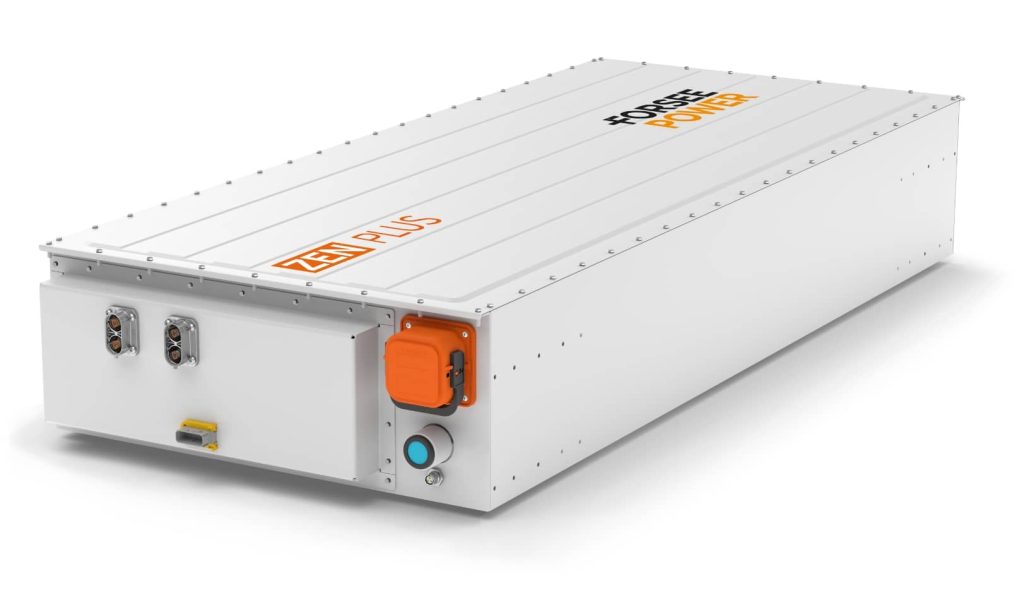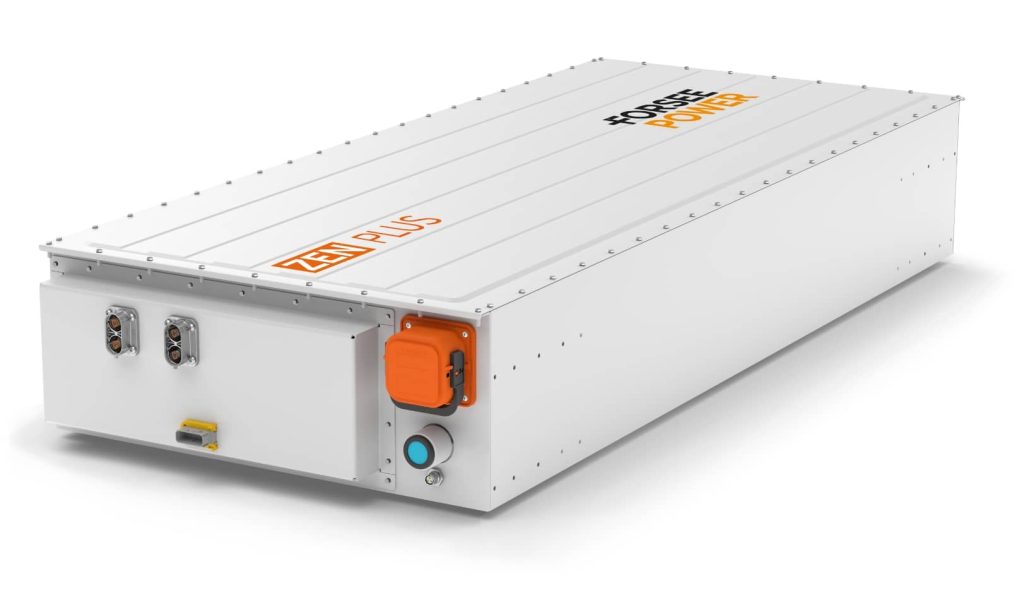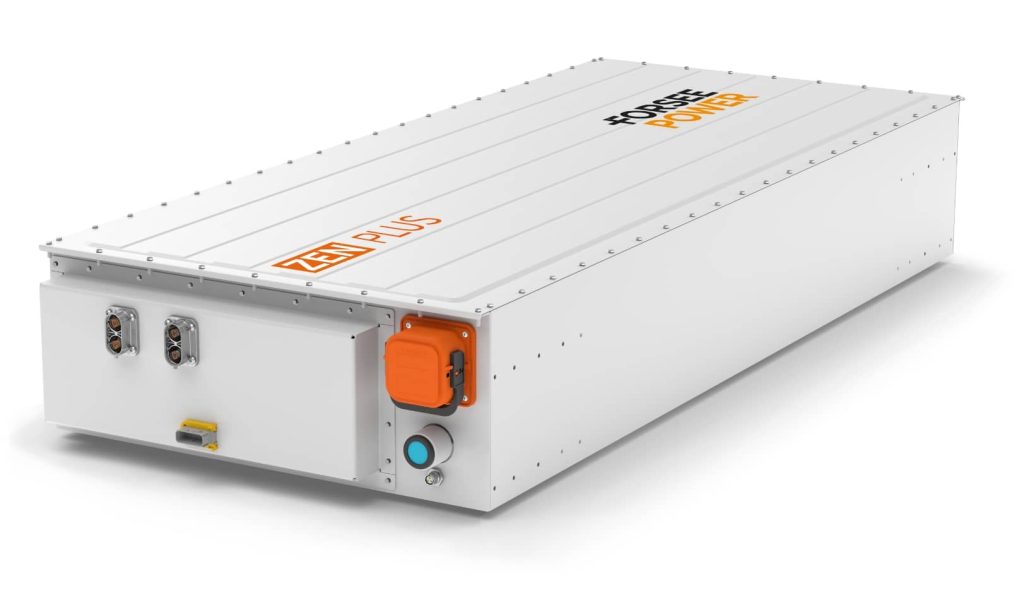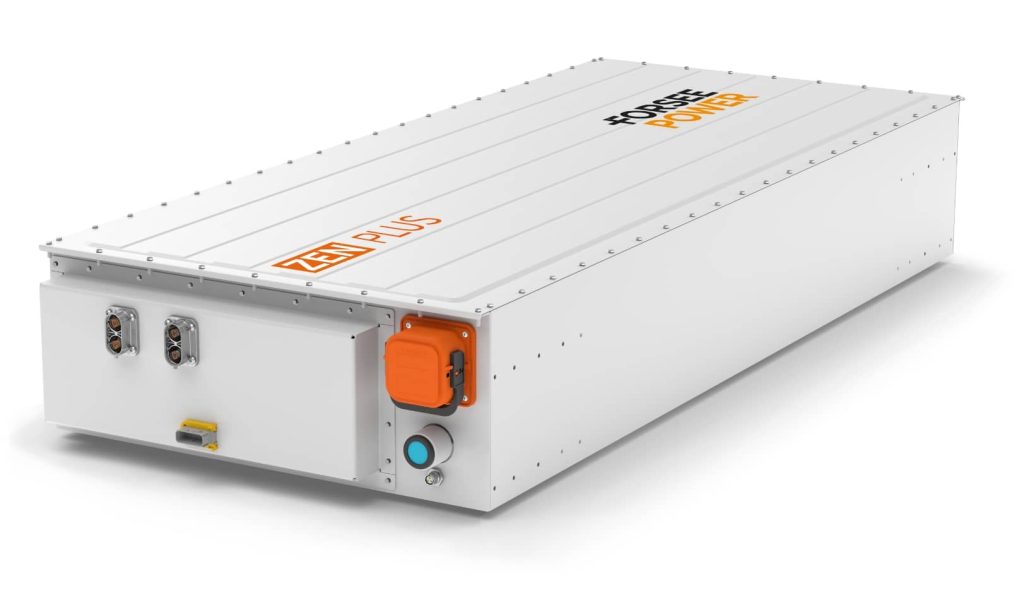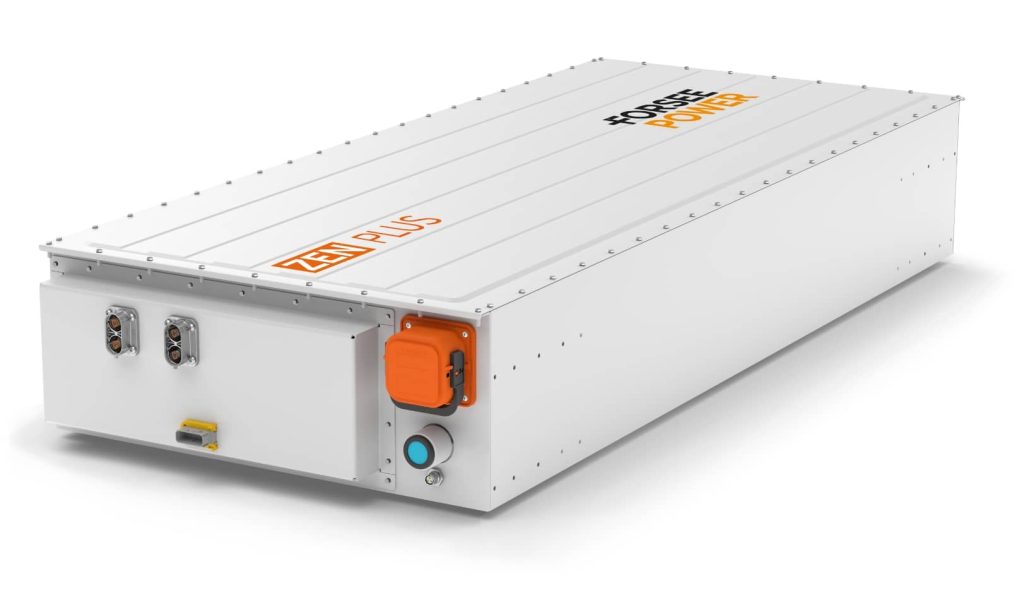 Range boosted by ultra-high energy density batteries
180 Wh/kg! Made up of 28 to 32 VDA lithium-ion NMC modules, ZEN PLUS batteries offer excellent energy density, enabling electric vehicles to operate autonomously for a full day, while optimising available space.
Whether on the roof, in the rear or in the chassis, ZEN PLUS batteries can be integrated into any vehicle space. The VDA lithium-ion NMC modules installed in ZEN PLUS high-energy batteries deliver high performance for intensive daily use on 100% electric buses and trucks.
Adjustable voltages for integration in all heavy-duty electric vehicles, from 650V to 800V
Ultra-optimized life cycle thanks to efficient liquid thermal management
Heavy goods vehicle engines are making a slow transition from 650 V to 800 V. In response to this development, ZEN PLUS enables the voltage and energy to be perfectly matched to the vehicle's needs.
The battery pack supports the transition to 800 V engines with the same battery format as for 650 V engines. With the same power, 800 V engines reduce the battery's charging and discharging currents, thereby increasing its cycle life. 
With 5,000 cycles, our ZEN PLUS battery system offers excellent service life for demanding applications.
Because we know that battery performance and cycle life can be enhanced by appropriate, high-quality thermal management, our mechanical and thermal engineers have designed an ultra-optimised cooling system to limit premature cell ageing and thus ensure the longest possible service life for the complete ZEN PLUS system.
Durable and more efficient, that's what ZEN PLUS batteries are all about. At the heart of our R&D policy, eco-design includes the selection of sustainable, environmentally-friendly materials and innovative technologies to improve their performance and durability.
ZEN PLUS high-energy batteries are designed to be easily repairable, with a detachable electronic block on the front panel. At the end of their first life, they can be used in stationary energy storage systems for many years to come.
| | ZEN 74 PLUS | ZEN 77 PLUS | ZEN 79 PLUS | ZEN 82 PLUS | ZEN 84 PLUS |
| --- | --- | --- | --- | --- | --- |
| Technology | Lithium NMC | Lithium NMC | Lithium NMC | Lithium NMC | Lithium NMC |
| Voltage | 627 V | 649 V | 671 V | 694 V | 716 V |
| Energy | 74 kWh | 77 kWh | 79.2 kWh | 82 kWh | 84.5 kWh |
| Energy density | 225 Wh/L | 232 Wh/L | 240 Wh/L | 249 Wh/L | 256 Wh/L |
| Thermal management | liquid | liquid | liquid | liquid | liquid |
| Protection class | IP xx | IP xx | IP xx | IP xx | IP xx |
| Dimensions | 1 700 x 705 x 275 mm | 1 700 x 705 x 275 mm | 1 700 x 705 x 275 mm | 1 700 x 705 x 275 mm | 1 700 x 705 x 275 mm |
| Weight | 420 kg | 433 kg | 446 kg | 459 kg | 470 kg |