Powers battery-powered electric trains
As the transition to more sustainable modes of transport gathers pace, the rail industry is positioning itself as a major player in this green revolution. The rail industry, by its very nature energy-efficient, is facing up the challenges of electric autonomy and associated recharging.
The SPIKE range, comprising on-board energy storage equipment for rolling stock and ultra-fast recharging stations.
The combination of these two components ensures autonomous rail transport and extremely short recharging times, redefining the future of sustainable rail transport.
A new chapter in railway electrification
The electrification of railways has already proved its worth, considerably reducing greenhouse gas emissions, improving air quality in urban areas and enhancing the landscape by eliminating overhead contact lines. However, the cost of developing trackside infrastructure or energy supplier networks has slowed the full electrification of rail networks, with the result that more than half the world's rail network is not equipped with overhead contact lines. As a result, transport authorities and operators have had to turn to hybrid or diesel solutions to operate the non-electrified sections.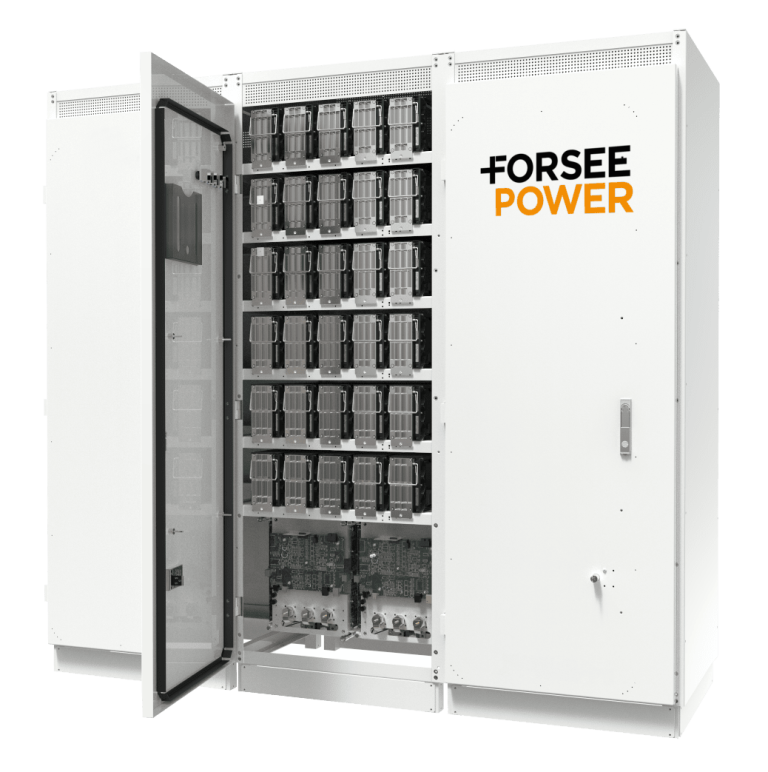 Batteries therefore offer a green and sustainable alternative to diesel traction. However, the time it takes to recharge batteries and the need to develop a high-power electrical network for recharging can be an obstacle to the operation of autonomous trains. This is where recharging stations come in.
Recharging stations allows trains to recharge quickly during planned stops, eliminating dependence on heavy or continuous electrification infrastructure and enabling recharging during passenger interchange times.
The way these stations work is simple: using a low-power, low-voltage electrical network, the recharging station stores energy. When a train stops and passengers board or alight, the recharging station transfers its energy to the train. The recharging time is very short, thanks to the selected energy storage technologies present in the recharging stations and on-board energy storage equipment.
This approach means that there is no need to develop a catenary network or to run a high-voltage network. Trains can move seamlessly from an electrified section to a section without catenary. Lastly, the installation of the charging stations does not require any line interruptions or disruptions to operations, which means that the transition can be made without any disruption to public service.
Ecological and economic benefits
Trackside charging stations bring a range of significant environmental and economic benefits. Environmentally, they further reduce the carbon footprint of railways by eliminating the need for diesel or hybrid engines on non-electrified sections.
This in turn improves air quality in densely populated areas and reduces greenhouse gas emissions, helping to mitigate climate change.
The economic benefits are also substantial. The installation of trackside charging stations generally costs less than the continuous electrification of tracks, which can represent a significant saving for rail operators. In addition, the use of electric trains becomes more competitive with diesel alternatives, as operational and maintenance costs are reduced.
As the technology continues to advance and the challenges are met, it is possible that these stations will become an essential part of the global rail landscape, propelling the industry to new heights of sustainability.
If you would like to find out more about our charging stations, please contact us.