The portable battery for unlimited mobility
available with an option that offers a better compromise between range and power
volumetric energy density for maximum autonomy
for easy handling and recharging
Forsee Power's GO 1.6 Energy portable batteries are the ideal solution for anyone looking for total autonomy and hassle-free driving. With their technological advances, these portable batteries are specially designed for a wide range of 50cc equivalent light electric vehicles, for a limitless driving experience and easy recharging.
Enjoy hundreds of kilometers of freedom with Forsee Power's GO 1.6 Energy portable batteries!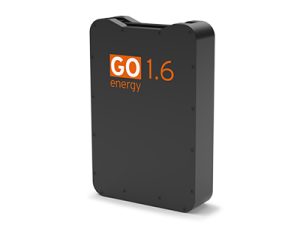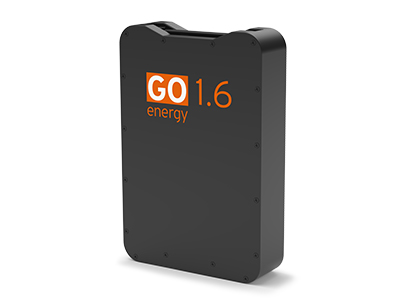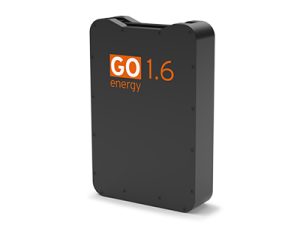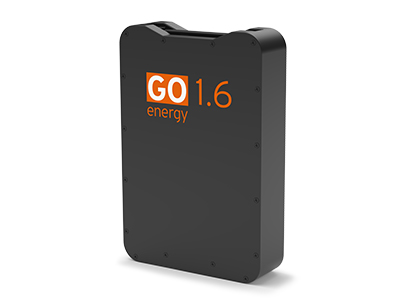 More autonomy for more freedom 
Electric scooters equipped with the GO 1.6 Energy and Energy + batteries offer unrivalled range thanks to an excellent energy density of up to 234 Wh/L.
With a full charge, you can cover long distances without worrying about recharging.
Developed with best-in-class NMC lithium cylindrical cells, the GO 1.6 Energy battery lets you travel long distances. You're free to go wherever you want, and enjoy unlimited mobility.
Forsee Power's external Switching Box gives you a single communication interface for greater system reliability and operability. Allowing up to 3 batteries to be connected in parallel, it offers the option of discharging the batteries one by one to provide more autonomy or more power. The Switching Box benefits from tried-and-tested calculation algorithms, extensively tested by leading 2-wheel manufacturers.
GO 1.6 Energy batteries are available in 2 different versions:
GO 1.6 Energy: high energy density for extended range
GO 1.6 Energy +: best compromise between range and power.
Same compact size, same easy handling: the GO 1.6 Energy + battery provides a well-balanced mix of high autonomy and high power. It allows you to reach peak power levels of 2.6kW, while offering long autonomy.
Easy handling and operation
Exceptional performance and unrivalled durability
With the GO 1.6 Energy battery, you'll enjoy a comfortable, hassle-free driving experience, while limiting the effort required.
Don't wait any longer and experience the practicality of the GO 1.6 Energy battery.
Its integrated handle and ultra-light weight of 10-11 kg make for convenient handling and easy installation on all 2-wheel vehicles. Its ergonomic, compact design and high-reliability CAN 2.0 standard technology ensure adaptability to all light vehicles.
Electric vehicles are at the forefront of the energy transition, and the performance of their batteries is essential. With its robust, high-performance battery, Forsee Power is the leader in accelerating the energy transition of light electric vehicles.
The GO1.6 Energy battery will enable you to brave all the elements! Its aluminum case provides excellent heat dissipation to prevent thermal shock in the event of continuous discharge or prolonged exposure to sunlight.
Designed with the best engineering practices on the market, our GO 1.6 Energy battery benefits from a robust IP65-rated aluminum casing designed to resist water and dust ingress, and excellent vibration and shock resistance, offering great resistance to weather and wet environments, abuse, debris and dirt, ensuring you optimum safety and durability.
| | | |
| --- | --- | --- |
| | GO 1.6 Energy | GO 1.6 Energy + |
| Technology | Lithium-ion NMC | Lithium-ion NMC |
| Voltage | 50.4 V | 51.8 V |
| Energy | 1.62 kWh | 1.66 kWh |
| Energy density | 228 Wh/L | 234 Wh/L |
| Communication protocol | CAN 2.0 | CAN 2.0 |
| Protection class | IP 65 | IP 65 |
| Dimensions | 380 x 252 x 74 mm | 380 x 252 x 74 mm |
| Weight | 10 kg | 11 kg |