Faced with the strengthening of mobility policies imposed by cities and governments to meet the objective of carbon neutrality by 2050, vehicle fleets are being electrified en masse.
Like private individuals, fleets are being equipped: light vehicles, commercial vehicles, trucks, industrial vehicles, buses. If the purchase of a completely new solution is a widely favoured option until now, why not consider retrofitting as an alternative to ensure the energy transition of a fleet?
Electric retrofit, a credible alternative to accelerate the energy transition by limiting costs and extending the life of vehicles in operation
Retrofitting, the conversion of combustion engine vehicles to battery electric or hydrogen fuel cell engines, is on the rise. It is even a subject that all transport players are talking about because the promise is encouraging: limit the investment and extend the useful life of the vehicle in operation for zero emission electromobility!
In concrete terms, the combustion engine, exhaust and tank are removed and replaced by an electric motor and a battery, or alternatively, a fuel cell and a hydrogen tank for hydrogen retrofit. Once the modifications have been made, the vehicle is powered by electric energy and is therefore totally "green" and offers greater efficiency, safety and a longer lifespan.
The investment is modest compared to the purchase of a new electric vehicle – about 1,000 euros for a retrofitted two-wheeler compared to 4,000 for a new electric scooter, 250,000 euros for a retrofitted bus compared to about 600,000 euros for a new electric bus – because only the power train is adapted. All other components are reused/reintegrated to ensure a controlled price while maintaining its performance.
As proof of the recognition of the potential of the retrofit solution, some governments, including France, are releasing aid to support the sector and accelerate its deployment. Additional funding and support is also provided by organizations involved in the fight against climate change, such as ADEME in France.
Buses and coaches eligible for electric retrofit
Urban public transport vehicles such as buses or coaches older than 5 years are eligible for retrofitting. In France, for example, this represents 35,000 coaches.
As heavy vehicles, buses and coaches are among the biggest consumers of fuel and therefore the most polluting. And above all, they operate in urban areas. The proliferation of low emission zones (LEZ) is forcing operators to find innovative solutions to convert their fleet of thermal vehicles into electric vehicles. The argument of cost control therefore makes retrofitting a key solution for these players, without losing sight of the safety, operability and maintenance aspects.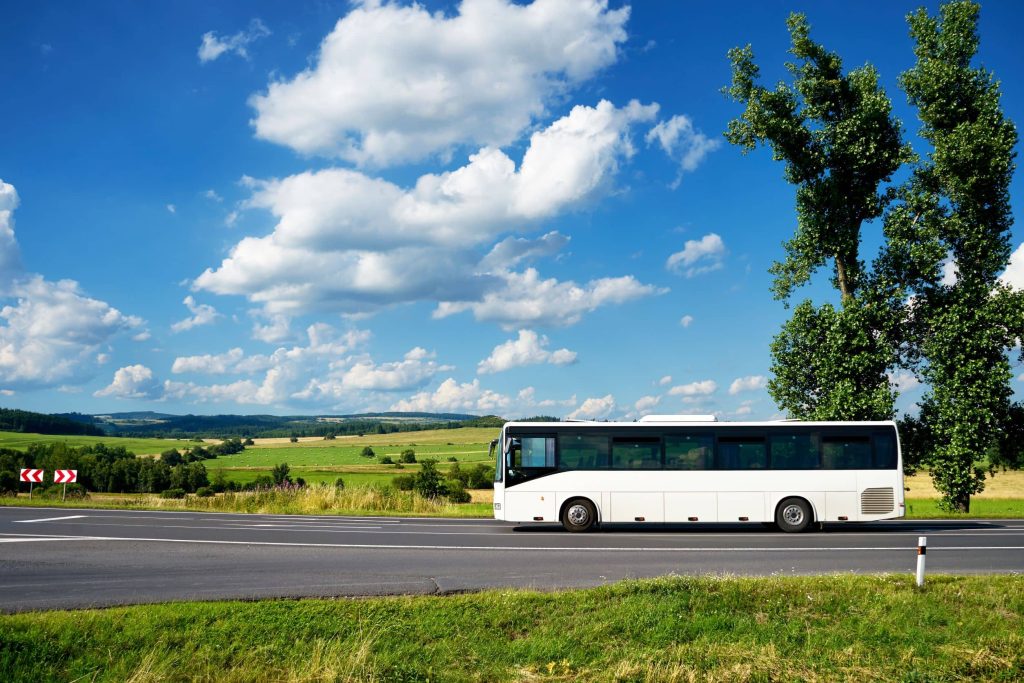 Forsee Power is a key player in the electrical retrofit process for heavy vehicles
The battery is the main component of the retrofit kit and enables electric vehicles to be electrified. As an expert in intelligent battery systems for sustainable electromobility, Forsee Power has all the technical solutions to transform diesel or gas vehicles into 100% battery or hydrogen electric vehicles.
We will supply 49 ZEN SLIM battery systems to equip the school buses converted to electric by the French company GREENMOT for the Rouen Normandy Metropolis.